Frequently Asked Questions: 
DUAL ENROLLMENT FAQ: 
RECENT  FAQ:
#1 How do I schedule a virtual conference or phone appointment?
If you have more than one child, please schedule a time for each child to accommodate your needs.
#2 Interested in earning your Associate's degree by graduation? Want to learn more about maximizing your dual enrollment credits? How about ways to save time and money toward your bachelor's degree?
Bob Brown is the Early College Success Coach from Rio Salado College, and can provide a personalized student support system for information, advice, and encouragement. As your student success coach, he can recommend which courses to take, ensure you are taking them in the right order, and answer any questions you may have along the way. To get started, 
schedule your appointment now
#3. Maricopa Community College Grant Application (NOW OPEN!)
The Maricopa Grant Application for Tuition Assistance for the 2020-2021 school year is now available. Approved applications will be awarded on a first-come, first-served basis up to 9 credits ($780). Apply now.
#4. Dual Enrollment Scholars: Do you need help with your MEID and/or password? 
Contact the Rio Salado's Technology Helpdesk: https://www.riosalado.edu/help/technology-helpdesk or call 480-517-8600
#5. SAT/ACT test information
See the attachment for dates and test information
ACT: website
SAT: website
#6. How do I request a transcript?
older FAQs:
1. Are you trying to register for your Dual Enrollment courses? 
Go to the website and login to your "Student Center" with your MEID & Password
Select "Add a Class", then the "Fall 2019" term
2. Where do I find my Course 5-digit Section number?
3. Do you have a "Special Admissions Hold" on your account?
4. Do you have an "ID Authentication" Hold or "Under 18" Hold?
If so, simply click the "details" and follow the directions. These will take 3-5 days to clear. After the "holds" clear, then proceed to Step 1 above
5. When is the deadline to register?
6. Are you NEW to Dual Enrollment? 9th grade or just new to Dual Enrollment Courses?
Complete the admissions process now AND consider attending your school's Dual Enrollment Parent Information Night: (next sessions coming July/Aug 2020)
7. Did you forget your Rio Salado MEID and/or password?
First try "Find my MEID" or "forgot password?" using this link.
No success? Call the Rio Salado Help Desk 480-517-8600
College Prep FAQ:
1. Scheduling an appointment? If you have more than one child, please schedule a time for each child to accommodate your needs.
**Seniors – please schedule a time during an elective hour, not a core class**
2. Dual Enrollment: Spring Registration?
3. How do I request a transcript?
4. Dual Enrollment? 
5. ACE Puente Program (10th grade ONLY – must apply 2nd quarter 2019)
Applications will be available early November. ACE Puente participants are recruited in their 
sophomore year of high school
. Students take hybrid and online college courses while in their junior and senior years, allowing them to graduate with up to 24 college credits. See the 
website 
for more information.
Apply by Tuesday, November 19 (Gateway) or Wednesday, November 20 (Mesa)
Scholarship Resource List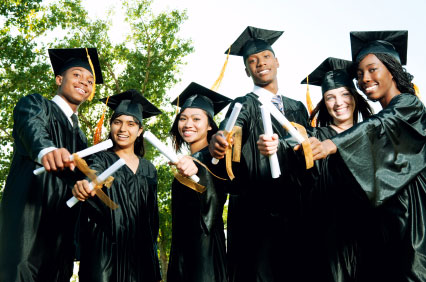 College-Specific Resource List