Thank you for your interest in Heritage Academy, serving grades 6th – 12th (varies by campus).
Our Gateway campus serves grades K-12.
Apply to a Heritage Academy
Now accepting applications for the (2023-2024) school year in select grades. To begin the application process, parents and/or guardians must submit an online application.  When you click "APPLY NOW", you will be directed to our online Parent Portal to start the application process by creating a personal username and password. All completed applications will be processed in the order they are received.  The 2024-2025 open enrollment period opens Nov 1, 2023 and ends Nov 15, 2023.
Touring a Heritage Academy campus is the most powerful way to witness how our students grow into successful, well-rounded leaders. This will allow you to see firsthand how the Heritage Academy experience can create unprecedented academic success. Most importantly, you will see how our students and faculty embody the qualities of the Founding Fathers and Mothers that we study as part of the daily curriculum.
Regularly scheduled tours are displayed below. Click the + box to view info: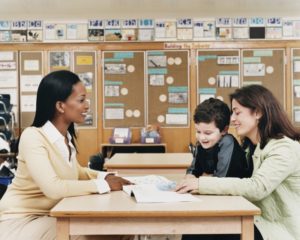 At Heritage Academy, we believe our superb classical education should be available to families in all communities. If you would like to learn more about a Heritage Academy in your own community, or if you are interested in bringing this character-building focused education to your community, please join our Interest List. You will stay informed as we add open houses, announce school news, and notify you of new Heritage Academy locations.
Questions? Each campus has their own Registrar to contact: 
Mesa: MesaRegistrar@heritageacademyaz.com,
Gateway/Queen Creek: GatewayCommunication@heritageacademyaz.com,
Laveen: LaveenCommunication@heritageacademyaz.com,
Maricopa: maricoparegistrar@heritageacademyaz.com
Paul Revere Academy: info@paulrevere.tech
Pinnacle: PinnacleRegistrar@heritageacademyaz.com
Pointe: PointeRegistrar@heritageacademyaz.com
Prefer to call?
Mesa: 480-969-5641, Gateway HS: 480-461-4400, Elementary School (K-8) at Gateway: 480-461-4440, Laveen: 602-290-8546, Maricopa: 520-367-3800, Paul Revere: 480-461-4475, Pinnacle: (623) 537-3535 , Pointe: (623) 209-0017, Liberty Kids (Preschool): (480)461-4499