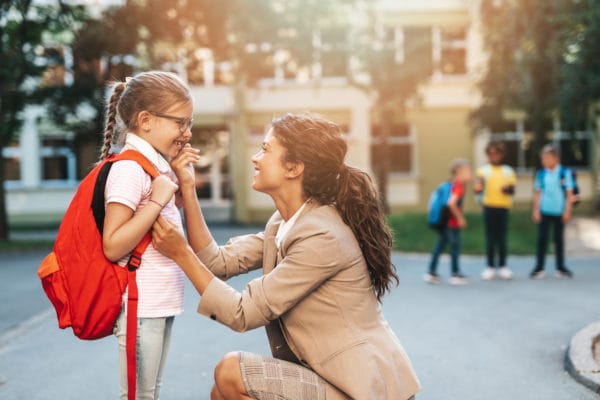 Dear Heritage Families,
We have some good news that we wanted to share with you all. We are officially in escrow on the land just north of the Heritage Academy Gateway campus and have plans to build our first elementary school there. We will break ground in the next few months and will open our doors to families in July of 2022! 
This will be our first experience with grades K-5, but we have succeeded in our current program for 26 years and have established a fantastic team that has a long history in elementary education. We continue to recruit staff and will be interviewing K-5 teachers starting this fall, so please tell your friends! (Here is a link to our career page that you can share.) 
Our current Director of Early Childhood Education, Ms. Shalisa Arnold, will be the principal of the new elementary. You can read about her 23 years of experience working in education HERE. The campus will be beautiful and function as both a K-5 and a junior high (full K-8 programming). Our plan is to move the junior high over to the new campus, which will make more room at the current building for the high school to grow. 
We have a growing interest list for the K-5 already, so please sign up for email updates if you are interested. We will send monthly updates on things like the building design, curriculum, a possible groundbreaking ceremony, staffing opportunities, open enrollment timelines, etc, so please add your name HERE to be included in those communications. You can also follow along via social media by liking our FACEBOOK page and/or following us on Instagram. The website for the K-8 campus will be within the current Heritage Academy Gateway site and is currently a splash page for visitors to find basic information. It will be developed further with more information in the next year. 
We hope you are as excited as we are about this development and are looking forward to serving those families who have been asking us to open an elementary school in the area for many years. Spread the word! Please share this email and information with friends and family who may be looking for a Heritage experience for their elementary-aged children.
Please add your name to the interest list to receive further updates. 
Regards,
Jared Taylor and the Heritage Academy Elementary at Gateway team