A NOTE FROM DR. MOORE:
We want to thank all our families for their patience and understanding during this difficult time.  As you are aware, this continues to be a fluid situation and we will give you updates as soon as we have more information.
In the meantime, please be aware that we have moved to an online learning environment beginning Monday, March 23, 2020.
We are privileged to work with such a great group of teachers and our scholars never fail to meet challenges.
Thank you for your continued support!
2020 Parents' Guide to Google Classroom
Hello parents and scholars,

Here are a few frequently asked questions to help you be successful the next week or longer should Heritage need to continue blended learning longer term:
I forgot my password, how do I reset it?

Please fill out this google form requesting your password be reset.  Please allow up to 24 hours for the password to be reset.  If you request today it will be much quicker

 

GOOGLE PASSWORD RESET FORM

 (Click Here)
When do I need to start working on classes?

 Teachers are creating classrooms, assignments and materials this week.  While there may be some due dates this week right now because teachers are still working on classes, assignments will not be due until next week.  Scholars will begin working on Monday, March 23

rd

.  We encourage you to log on this week to become familiar with classes, but you will not need to start working until next week starting on Monday.
Why am I not seeing any classes when I log in?

  Teachers will be sending an invite to scholar emails for each of the individual classes they are registered for.  Please log in to your school Gmail account to accept those invites so you will be able to register and see all of your Heritage courses.  Many of those invites have already been sent, but all invites will have been sent by Thursday.  Should you not see a class by Thursday, please reach out to the teacher.
I have no idea what I am doing, how do we log in to Google Classroom?

  Attached to this email are a couple of documents to help you as parents and scholars log in to Google Classroom and begin working on assignments. 
How am I going to be graded?

  Just as scholars would be graded with any assignment, quiz, or participation, teachers will continue to input grades into PowerSchool.  Please make sure that you are regularly logging in to PowerSchool to check grades and current progress.

Will there be assignments for every class?

  Yes, every class will ha

ve assignments beginning on Monday the 23

rd

.  Electives, fine arts, PE, and core classes will have different assignments to complete starting next week.

I don't have a computer, how am I supposed to complete work?

  Google Classroom is accessible through phones and other mobile devices allowing work to be completed anywhere, even without a computer. 
We thank you for your patience as we are all learning together right now and living in some unique times.  Any questions that you have please feel free to call or email and we can get you answers.  Our phones are still up and we are available during regular school hours.  Other questions can always be emailed to Dr. Moore at tmoore@heritageacademyaz.com
Thank you for making Heritage such a wonderful place.  Even if we aren't all together right now our teachers are still very much dedicated and excited to help scholars grow and learn.  Please do not hesitate to reach out to teachers or myself with any questions.
What about Graduation, Tours, Prom, Sports?
While we thoroughly enjoy all of the extracurricular activities, we regret we have had to cancel several events.
We are still evaluating what we will be able to have so far as a Graduation ceremony.
All tours have been canceled.
Prom is canceled, still looking at alternatives.
All sports have been canceled until March 30, 2020. Please stay tuned for updates.
Accepting applications for grades 7-12!
Create an account https://heritageacademy.schoolmint.net/welcome
OR
Login https://heritageacademy.schoolmint.net/signin
and add/edit an application on the family profile.
Each year we award scholarships to our hardworking scholars.
Last year we donated over $8,500.  We would like to increase this
to help scholars continue their education.
In honor of our 25th Anniversary, we are asking for a $25 donation and
all donations are tax deductible.  If you would like to participate,
you can donate 
HERE 
.  Thank you!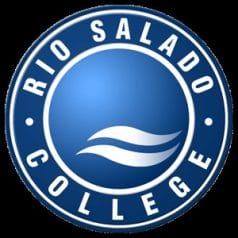 Earn an Associate's Degree at Heritage Academy!
Do you want to learn how to maximize your early college credits?
How about ways to save time and money toward your bachelor's degree?
The Success Coach from Rio Salado College can provide a personalized student support system for information, advice, and encouragement.  They can recommend which courses to take, ensure you are taking them in the right order, and answer any questions you have along the way.  Appointments are available 11:00am-4:00 pm during the months of February, March and April. Use the link to schedule your appointment.
Do you shop at Amazon?
A percentage of every purchase could be going toward our school if you check out during your transaction at 
Smile.Amazon.com
  instead of the normal amazon site. Do good while shopping and check out with Smile.Amazon.com every time you shop!
Class of 2020 – Senior Planning Meetings
Mrs. Weiler will be working closely with your family this year to
assist your senior with post-graduation goals.